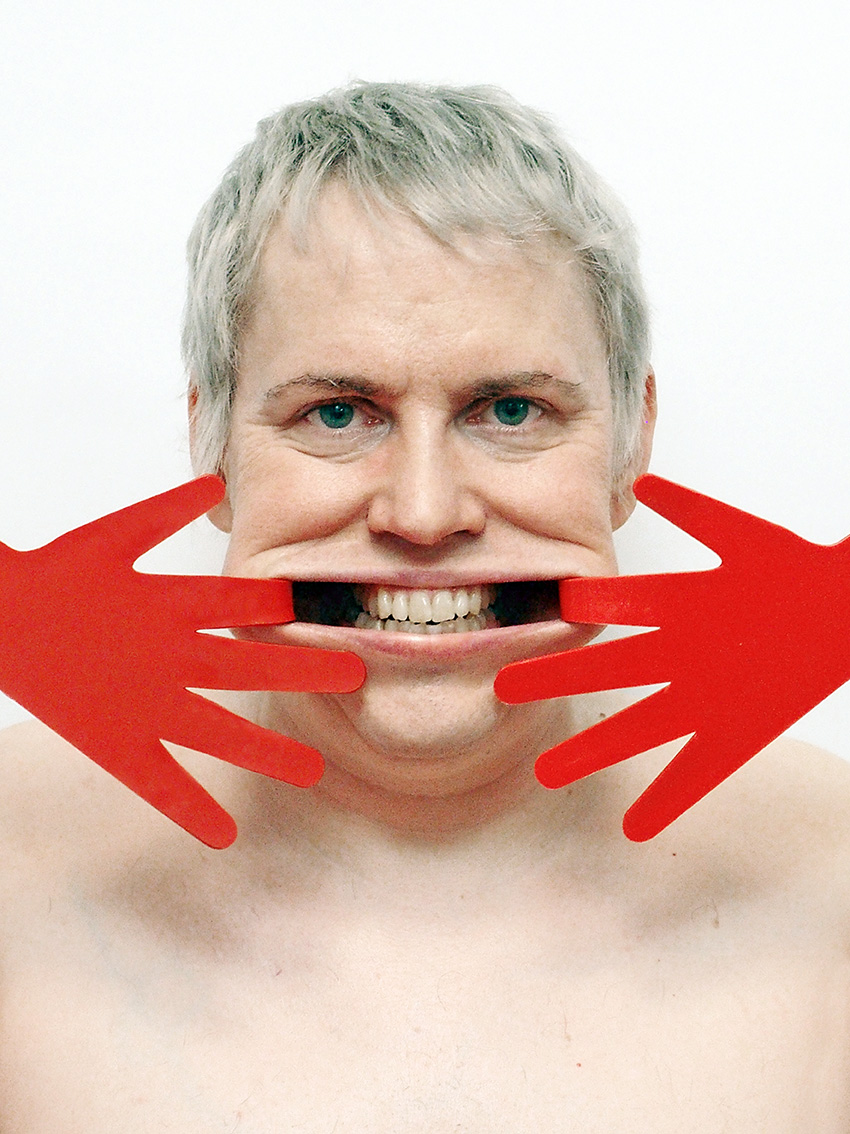 Ohjaaja: Arantzazu Gomez Bayon
Editointi / kuvaus: Reetta Sironen
Äänisuunnittelu: Pietari Mikkonen
Kuvamateriaali: Toni Kitti
Tuotan valokuvia, videoita ja installaatioita, joiden teemana on ADD:n ja Aspergerin piirteiden aiheuttamat ongelmat kanssakäymisissäni muiden ihmisten kanssa. Asetun jälleen "näyttämölle" kännykkäkamerani eteen. Kuvaan omakuvia ilmeistäni, eleistäni ja muista asioista, joita syndroomani värittävät. Muovi toimii yhä tulkkina töissäni.
Toni Kitti (s.1975 Ii) on Helsingissä asuva ja työskentelevä monitaiteilija. Hän on valmistunut valokuvataiteen maisteriohjelmasta Aalto yliopistosta. Edellisessä näyttelyssään Galleria Lapinlahdessa Helsingissä Kitin teokset käsittelivät aidsia.
I produce photographs, videos and multimedia installations, where the main theme is the impact of my ADD and Asperger's syndrome on my social life and interactions with people. I project myself on the stage right in front of my cell phone camera. I take self-portraits exploring my facial expressions, gestures and other small details transformed by my Asperger's syndrome.I am attracted to plastic, which is often an element in my work.
Toni Kitti (b. 1975 Ii) is a multi-disciplinary artist who lives and works in Helsinki. He holds an M.A. in Photography from Aalto University. His previous exhibition was in Helsinki Lapinlahti Gallery, where Kitti displayed his works dealing with AIDS.