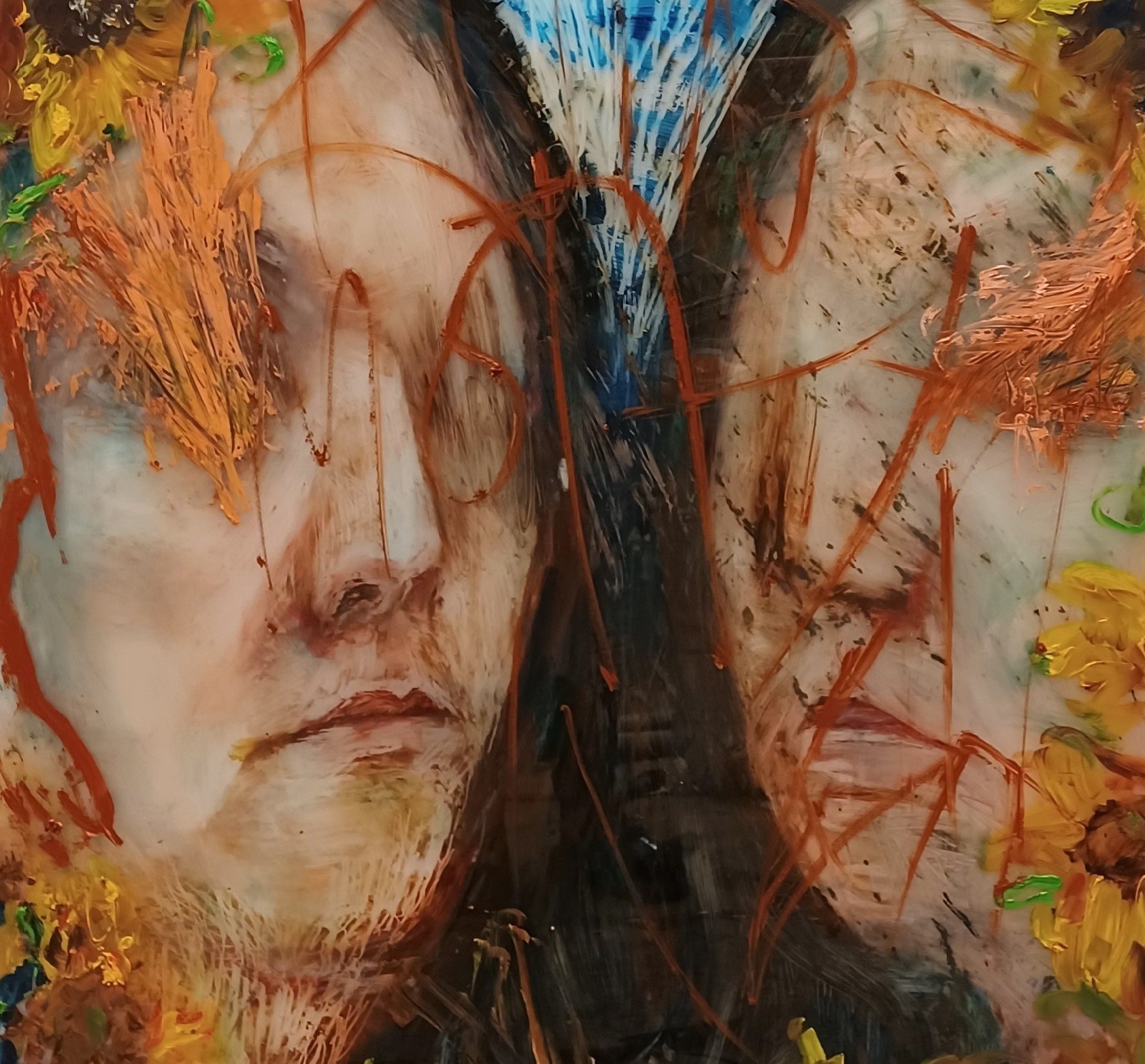 Saari
Kun aloitin, halusin maalata kirkkaita värejä, ehkä vähän kaikkea sekaisin. Mietin puutarhoja, kahviloita, suihkulähteitä ja Minna Canthin puistoa. Elämänkulkua ja lenkkipolkuja. Nyt kun katson teoksia, näen niissä merenneitoja ja ehkä vähän Berliiniä ja huomaankin ajattelevani maalaamista, itseäni ja sitä, että jokainen ihminen on kuitenkin, ainakin hivenen, saari.
Sanna Haimila on Torniossa asuva ja työskentelevä taidemaalari ja piirtäjä. Teoksissaan hän käsittelee elämän universaaleja teemoja kuten äitiys,  suru, rakkaus omien kokemustensa kautta. Haimila on Taidemaalariliiton ja Lapin taiteilijaseuran jäsen ja hänen töitään on mm. Ruotsin valtion, Jenny ja Antti Wihurin säätiön, Valtion taideteostoimikunnan sekä Aineen taidemuseon kokoelmissa.
Näyttelyä ovat tukeneet Lapin taidetoimikunta ja Taiteen edistämiskeskus
The Island
 When I first started, I wanted to paint bright colours, maybe a little bit of everything mixed up. I was thinking about gardens, cafes, fountains and Minna Canth Park. The course that life takes and jogging paths. Now when I look at the works, I see mermaids and maybe a bit of Berlin, and I find myself thinking about painting, myself and the fact that every person is, at least a bit, an island.
Sanna Haimila is a painter and drawer living and working in Tornio. In her works, she explores universal themes of life, such as motherhood, grief and love through her own experiences. Haimila is a member of the Finnish Painters´ Association and the Artists´ Association of Lapland. Her work is represented in the collections of the Swedish state, Jenny and Antti Wihuri Foundation, Finland's State Art Commission and Aine Art Museum.
The exhibition has been supported by Arts Council of Lapland and Arts Promotion Centre Finland
www.sannahaimila.com