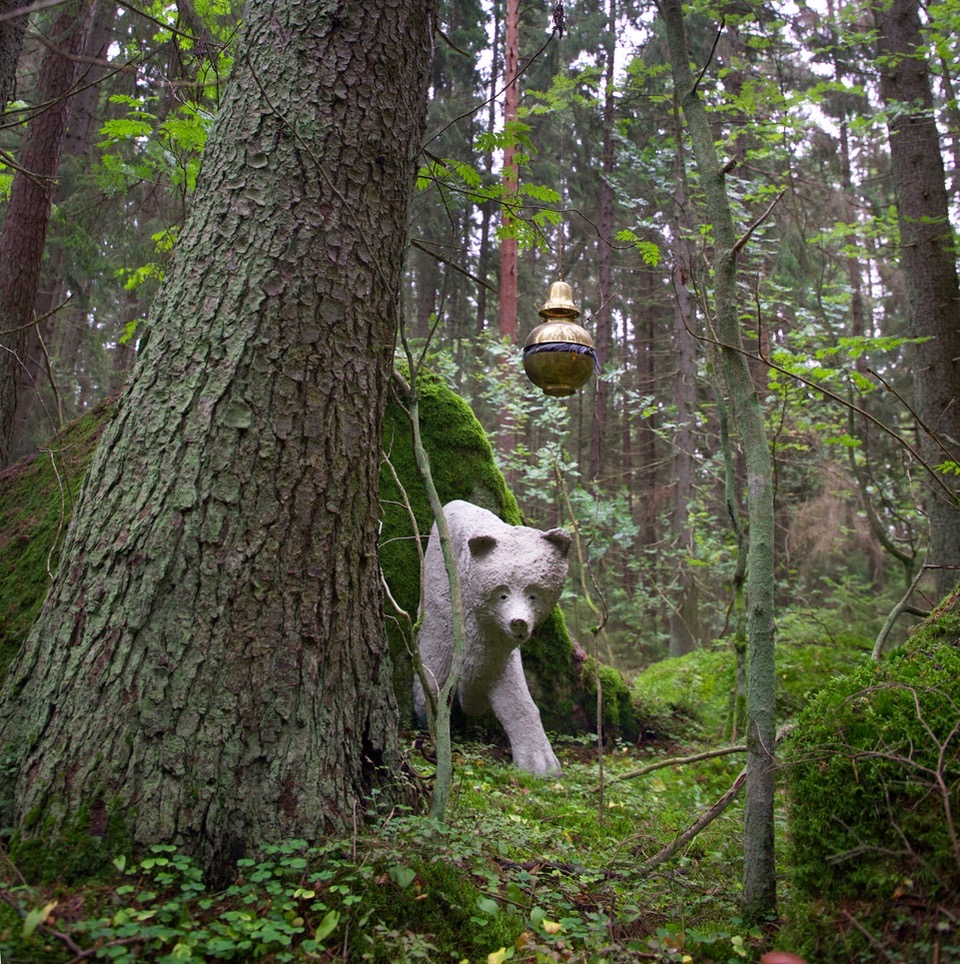 Nelli Nion ja Paula Salmelan näyttely Kotipesä kuvaa elinympäristömme tilaa, ihmisen ja muun luonnon suhdetta. Teokset ovat kahden taiteilijan tunteellinen kannanotto jo vallitsevaan ja yhä nopeammin tapahtuvaan luonnon tuhoamiseen. Teoksissa vuoropuhelua käyvät jalostetut, eksyneet ja elinpiirinsä kadottaneet eläimet. Kun lajien elinympäristö kapenee ja häviää, seuraa siitä peruuttamattomia muutoksia ja törmääminen ihmisen kanssa. Miten luonto muuntautuu ja mihin asti eläinten on mahdollista löytää uusia asuinpaikkoja?
Nelli Nio on porvoolainen kuvataiteilija. Hänen päätekniikkaansa on vesiväri, mutta hän työskentelee myös installaatioiden ja kierrätysmateriaalista työstettyjen veistosten parissa. Eläimet, linnut ja kasvit ovat hänelle mieluisampia aiheita kuin ihminen tai rakennettu ympäristö. Nio valmistui Tampereen taiteen ja viestinnän oppilaitoksesta 1998, jonka lisäksi hän on suorittanut taiteen perusopettajan pedagogiset erikoisopinnot Lahden Muotoiluinstituutissa.
Paula Salmela on porvoolainen kuvanveistäjä. Salmela on taiteellisessa tuotannossaan käsitellyt ihmisen ja muun luonnon suhdetta jo yli kahdenkymmenen vuoden ajan. Salmelan kriittisen taidenäkemyksen valaisee ajoittain vahva usko siihen, että toinen toistamme ja luontoa kunnioittamalla voisi maailma vielä pelastua. Hän valmistui kuvataiteen maisteriksi Kuvataideakatemiasta vuonna 2008 ja kuvanveistäjäksi SAMK Kankaanpään taidekoulusta vuonna 2001.
Nelli Nio's and Paula Salmela's exhibition Kotipesä describes the state of our living environment and the relationship between man and nature. The works are the emotional statement of two artists about already prevailing, and increasingly rapid, destruction of nature. In the works, there is a dialogue between domesticated or farmed animals, extinct animals, and animals that have lost their habitat. As the habitat of a species narrows and disappears, it results in irreversible changes and collisions with humans. How is nature changing, and to what extent is it possible for animals to find new habitats?
Nelli Nio is a visual artist from Porvoo. Her main technique is watercolor, but she also works on installations and sculptures made from recycled material. Animals, birds, and plants are her preferred subjects, rather than man or the built environment. Nio graduated from the Tampere School of Art and Communication in 1998, in addition to which she has completed special pedagogical studies as a basic art teacher at the Lahti Institute of Design.
 
Paula Salmela is a sculptor from Porvoo. In her artistic production, Salmela has dealt with the relationship between man and the rest of nature for more than twenty years.  Salmela's critical artistic viewpoint sometimes illuminates a strong belief that together we could all still save the world by respecting each other and nature. She graduated with a Master of Fine Arts from the Academy of Fine Arts in 2008 and as a sculptor from SAMK Kankaanpää Art School in 2001.