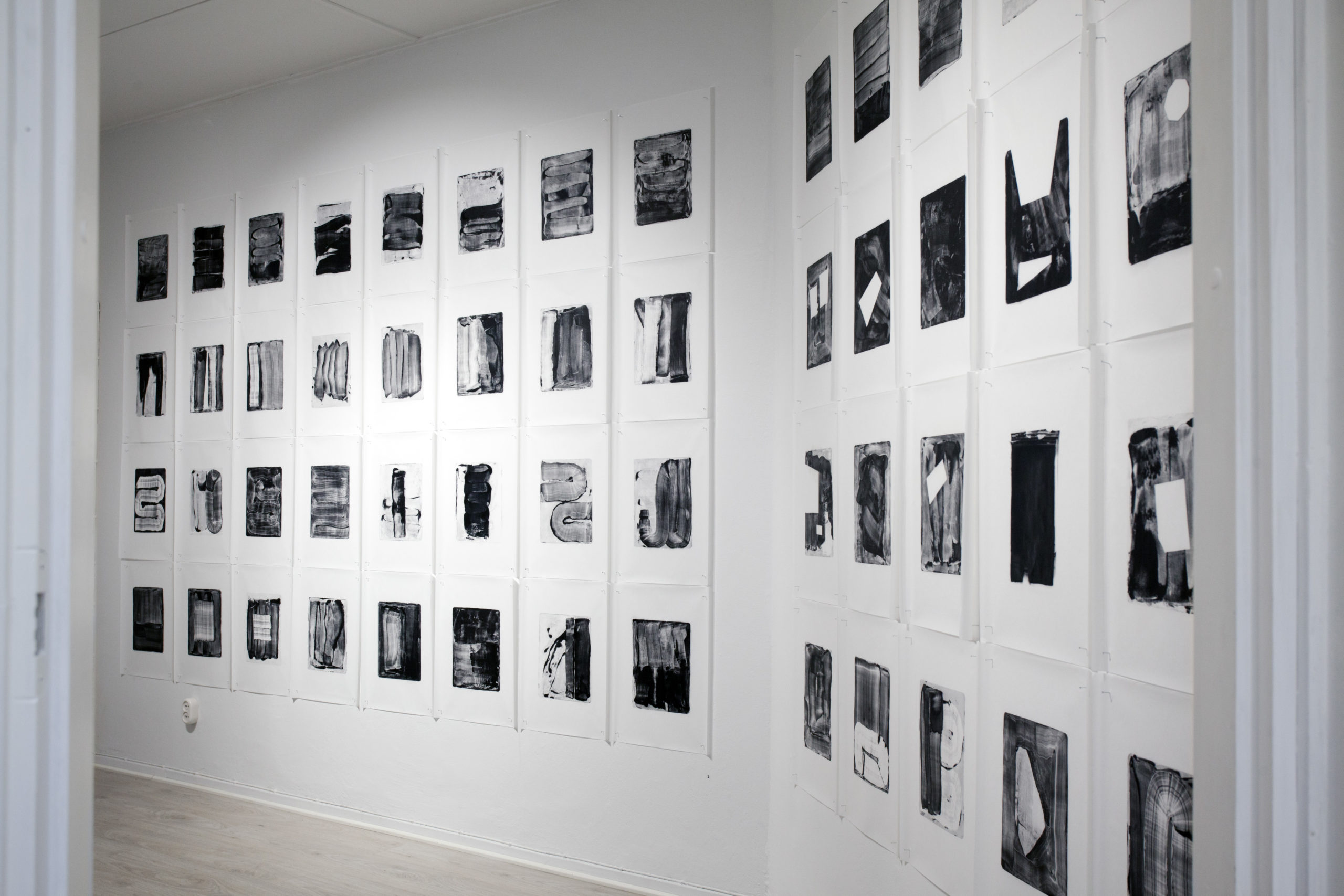 Paikka ja aika muuttuivat tunteeksi. Tunne kokemukseksi, joka siirtyi tussin kautta muistikirjaani. Kerään niitä sinne: Tiloja, huomioita, muistijälkiä. Hetken sateessa, kattoikkunallisen huoneen ikkunan ja paikan, jonka merkityksellisyyden ymmärsin vasta myöhemmin.
Notes on arkkitehdin tutkimusmatka-päiväkirja. Mustalla maalilla vedostetut monotypiat ovat abstraktioita matkan varrelta. Tärkeimmät muistiinpanot eivät kerro mitä se oli vaan miltä se tuntui.
Meri Wiikinkoski (s.1990) on helsinkiläinen arkkitehti ja taiteilija, jonka työn keskiöön nousee usein kokemus tilasta. Wiikinkoski työskentelee osana Rio11-taideyhteisöä.
Place and time transformed into emotion. The emotion transformed to an experience that flowed through a marker into my notebook. I collect them there: Spaces, observations, memories. The moment in the cloudburst, skylight in the skylight room and a place whose significance I only learned a lot later.
Notes is an architect's visual expedition diary. Monotypias printed with black ink are abstractions from the field. The most relevant note will not tell what it was but how it felt.
Meri Wiikinkoski ( b.1990) is a Helsinki based architect and artist, whose work is often focused on spatial experiences. Wiikinkoski works as a member of the Rio11 art collective.
.