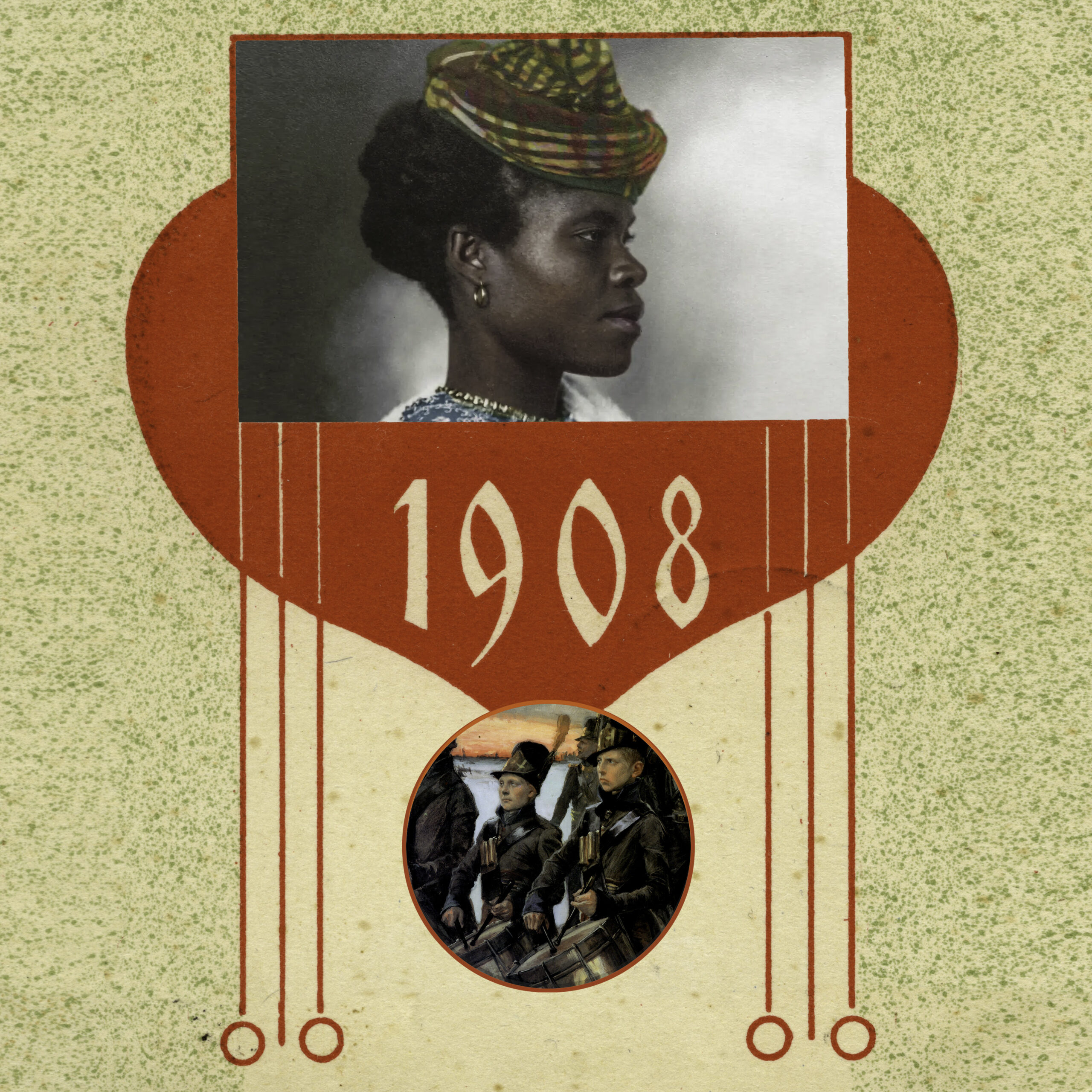 "Kollaasini vaikuttavat historiallisilta dokumenteilta, mutta faktat eivät näytä pitävän paikkaansa. Häiritsevät elementit ja yhteenkuulumattomuudet kolhivat toisiaan.
Nämä kuvat ovat kuitenkin totta, sillä jossain kaikki, mikä yleensä voi tapahtua luonnonlakien puitteissa, tapahtuu. Olemme olemassa monina eri versioina rinnakkaisissa maailmankaikkeuksissa.
Multiuniversumi on äärellinen tai ääretön määrä maailmankaikkeuksia, joka sisältää koko fyysisen todellisuuden ja sitä säätelevät lait. Muita, meidän maailmankaikkeutemme ohella multiversumiin kuuluvia kaikkeuksia kutsutaan rinnakkaisiksi maailmankaikkeuksiksi.
Multiversumin mahdollisuus on nostanut esiin monia niin tieteellisiä, filosofisia kuin teologisiakin kysymyksiä."
Juha-Pekka Inkinen (s. 1955) on Helsingissä asuva ja työskentelevä valokuvaaja. Hän on julkaissut mm.
seuraavat valokuvakirjat: Pysäkkiaikakirjat sekä Miten tavarat ovat – sisustamisen toisinajattelijoita.
Alternative Pasts
'My collages are influenced by historical documents, but the facts don't seem true. Disturbing and unrelated elements collide.
These paintings are nonetheless true to life because somewhere in them everything which could possibly occur within the bounds of the laws of nature does happen. We exist in many different versions in parallel universes.
The multiuniverse is a finite or infinite number of universes that comprises all physical reality and the laws which regulate it. Universes belonging to other multiuniverses existing alongside our own are called parallel universes.
The possible existence of a multiuniverse has been postulated repeatedly in connection with scientific, philosophical and technological questions.'
Juha-Pekka Inkinen (born 1955) is a photographer who lives and works in Helsinki. He has published a number of photography books including Pysäkkiaikakirjat ('Station chronicles') and Miten tavarat ovat — sisustamisen toisinajattelijoita ('How objects are—interior decoration for dissidents').