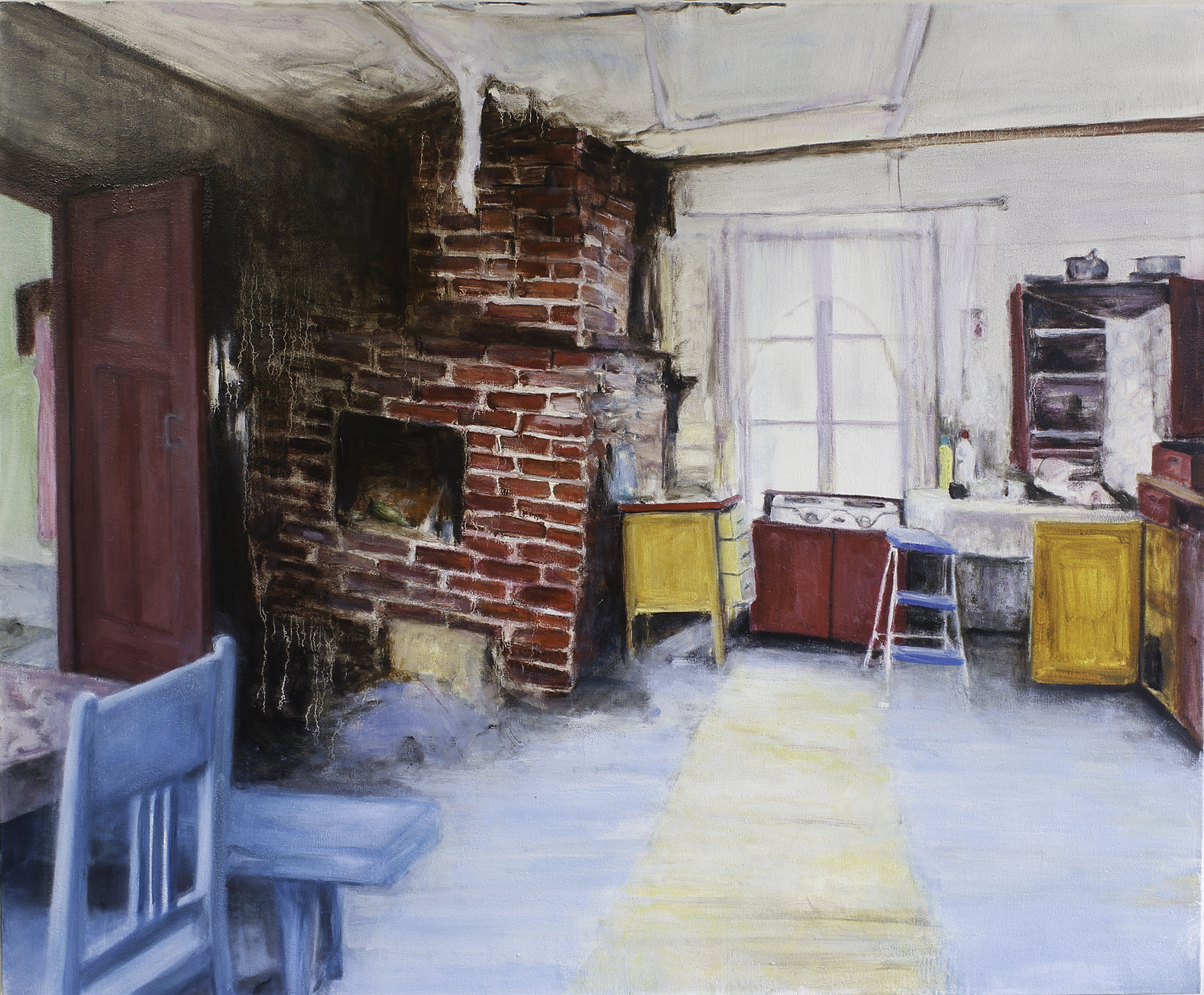 Johanna Laaja (s.1977) kuvataiteilija AMK 2017, asuu ja työskentelee Suomussalmella. Ajan takaa -näyttelyssä on esillä öljyvärimaalauksia, jotka kuvaavat taiteilijan lähiseudulta löytämiä autiorakennuksia sekä pihojen laidoille ja metsiin jääneitä autonhylkyjä. Maalauksissaan Laaja kuvaa ajan ja sattumien muovaamia interiöörejä ja asetelmia, joissa eletty aika on pysähtynyt tiettyyn pisteeseen luonnon prosessien jatkaessa kiertokulkuaan.
BAKOM I TIDEN
Johanna Laaja (f. 1977) bildkonstnär AMK 2017, bor och arbetar i Suomussalmi. I Bakom i tiden-utställningen ingår oljemålningar som återger ödebyggnader vilka konstnären hittat i närområdet samt övergivna bilvrak i skogen och i utkanterna av gårdar. I sina målningar skildrar Laaja interiörer och stilleben som formats av tiden och tillfälligheterna där den levda tiden har stannat av vid en viss tidpunkt samtidigt som naturens process fortsätter sitt omlopp.
FROM THE PAST
Painter Johanna Laaja (born 1977) graduated from the University of Applied Sciences in 2017 and currently lives and works in Suomssalmi. The exhibition 'From the Past' features works in oil depicting deserted buildings and auto wrecks abandoned on the edges of yards and forests that the artist discovered in the area where she lives. In her paintings, Laaja portrays interiors and still lifes shaped by the hand of time and chance, in which the past is frozen while nature continue to take its course.