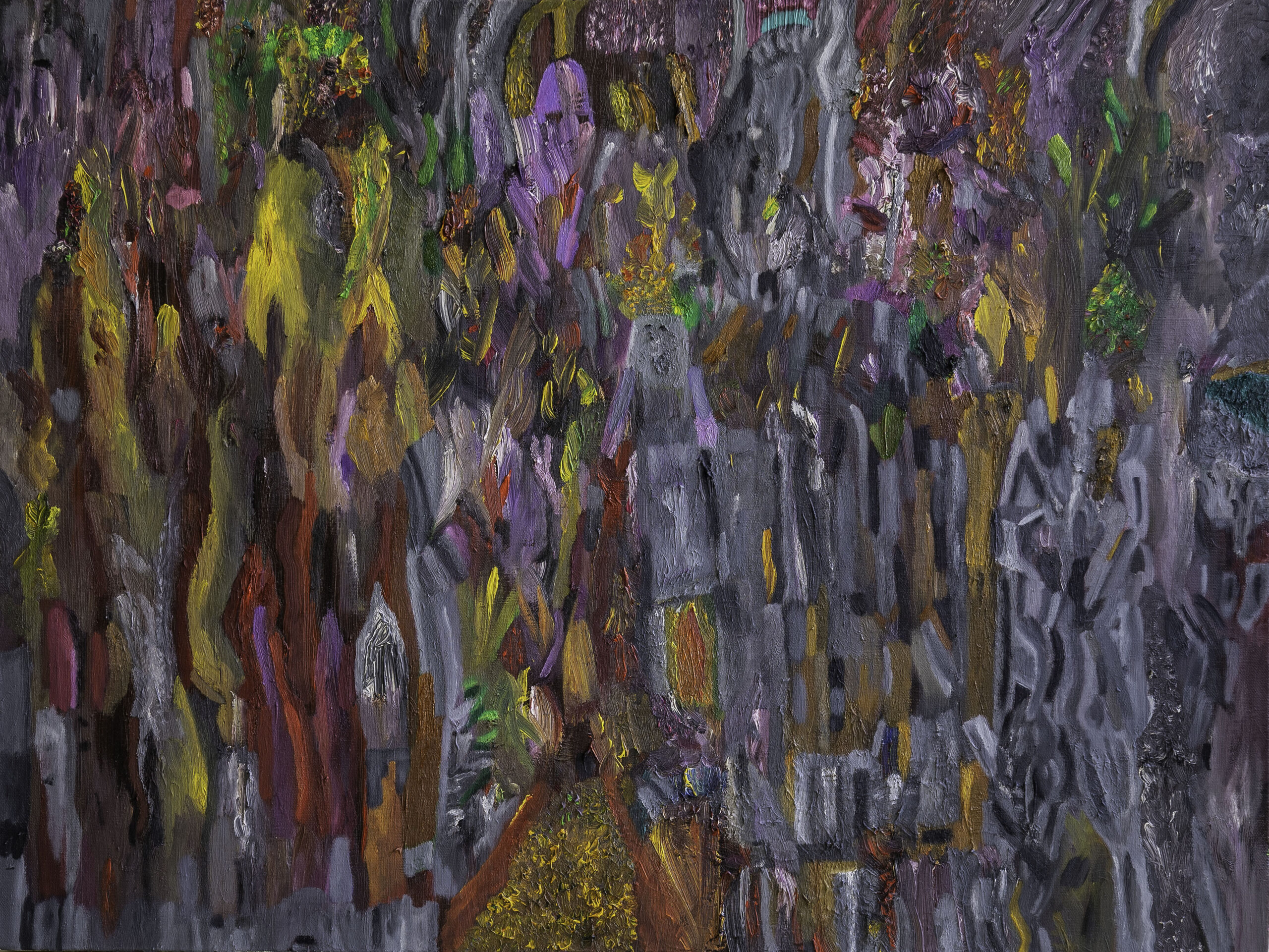 The Cave, 2022, öljy kankaalle, 60 x 80 cm
Jarmo Helppi (s. 1959 Helsingissä) on Helsingissä asuva ja työskentelevä kuvataiteilija. Helppi valmistui Vapaasta taidekoulusta vuonna 2000. Hänen maalauksilleen on tunnusomaista runsas yksityiskohtien käyttö, josta kokonaisuus muodostuu.
Käytän töissäni enimmäkseen öljyvärejä. Viime aikoina jonkin verran myös akryylivärejä. Tyylini ja tekniikkani ovat erilaisia eri teoksissa. Yhteisenä tekijänä on värikkyys. Aiheet tauluihini saan meitä ympäröivästä maailmasta, sen kauneudesta ja kauheudesta.
Jarmo Helppi (b. 1959 in Helsinki) is a visual artist who lives and works in Helsinki. Helppi graduated from The Free art school in Helsinki in 2000. His paintings are characterized by a rich level of detail, from which the whole is formed.
In my work I mainly use oil colours. Lately to some extent also acrylic colours. My style and technique are different in different works. The common factor is the richness of colour. The subjects for my paintings I get from the world around us, its beauty and horror.