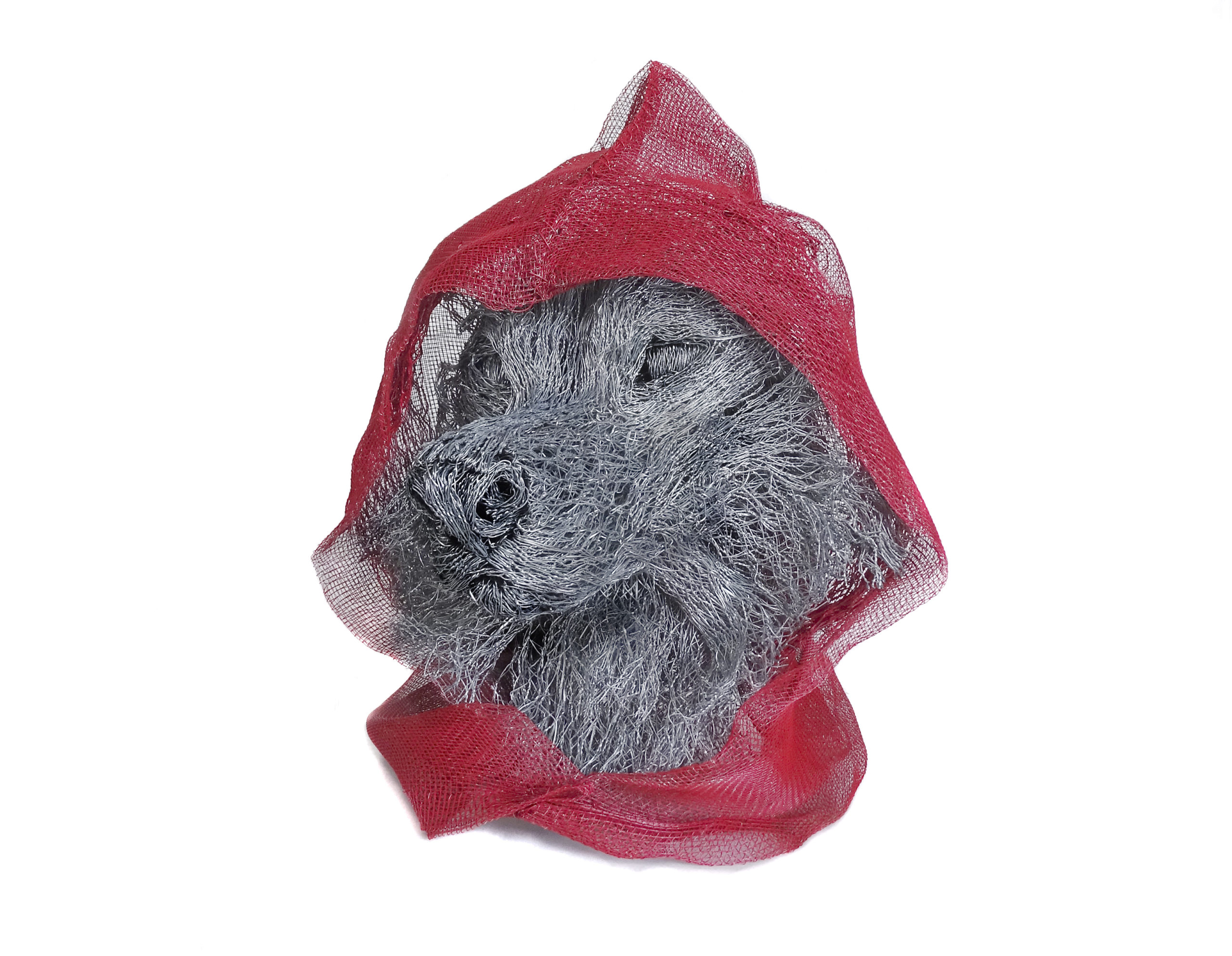 Vaikuttaako mielissämme yhä satojen vuosien takaa olevat myytit täydenkuun aikaan riehuvasta hirviöstä? Tai muistatko lapsena kuullut sadut ihmisiä syövästä pedosta? Kuvanveistäjä Eliya Zweygberg vastaa tähän neljällä susi-aiheisella teoksellaan. Eliya Zweygberg (s.1987) on helsinkiläinen kuvanveistäjä ja hän on työstänyt veistoksia metalliverkosta vuodesta 2017 lähtien.  Teoksillaan Zweygberg haluaa kiinnittää huomiota uhanalaisiin eläimiin ja luonnon monimuotoisuuden suojeluun. Zweygberg valittiin Taidekeskus Salmelan kesän 2020 nuoreksi taiteilijaksi.
Do our minds still bear centuries-old myths of a monster that rage during a full moon? Do you remember the fairytales heard as a child of a beast that devours people? Sculptor Eliya Zweygberg responds to these legends with four wolf-themed works. Eliya Zweygberg (b. 1987) is a Helsinki-based sculptor and has been working on sculptures from the metal wire since 2017.  With her works, Zweygberg wants to draw attention to endangered animals and the protection of biodiversity. Zweygberg was chosen as the young artist of the Summer of Salmela Art Centre 2020.
MIA TAKULA
Keskustelutilaisuus susista 11. lokakuuta 2020 klo 14-16
Tule tutustumaan Eliya Zweygbergin susi-aiheiseen näyttelyyn "Canis Lupus" ja kuulemaan tietokirjailija Mia Takulan tietoutta susista.
Susi on uhanalainen ja samalla sekä rakastettu että vihattu eläin. Mia Takula julkaisi tietokirjan susista syyskuussa 2020. Kirjassa hän selvittää, onko susireviirillä liikkuminen vaarallista. Parin vuoden ajan hän retkeili ympäri Suomea kuudella susialueella. Nyt sinulla on mahdollisuus saada vastauksia myyttisen suden tavoista ja elämästä.
MIA TAKULA
Wolf Discussion October 11, 2-4 pm
Welcome to the Eliya Zweygberg's wolf themed exhibition "Canis Lupus". Listen to the writer discuss a knowledge of wolves!
Wolves are currently under threat as a species and are both a loved and hated animal.Mia Takula published an academic book about wolves in September 2020. In the book she describes wolf behavior, territory and the dangers of humans interacting with wolves.
Learn about the mystical hidden life of wolves.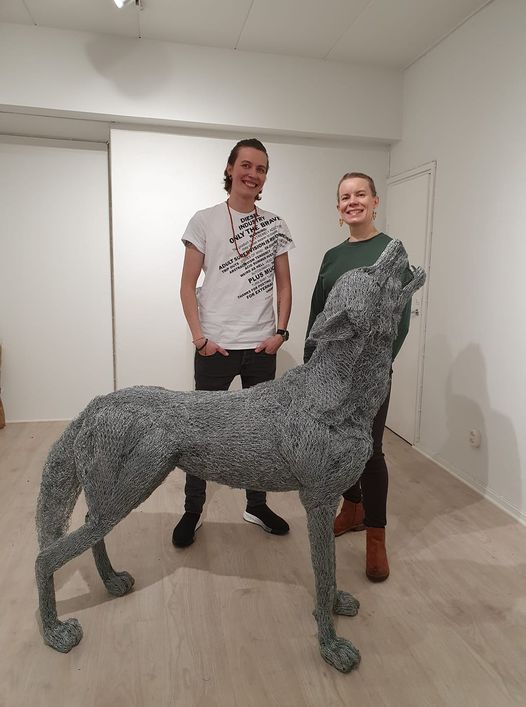 Eliya Zweygberg ja Mia Takula