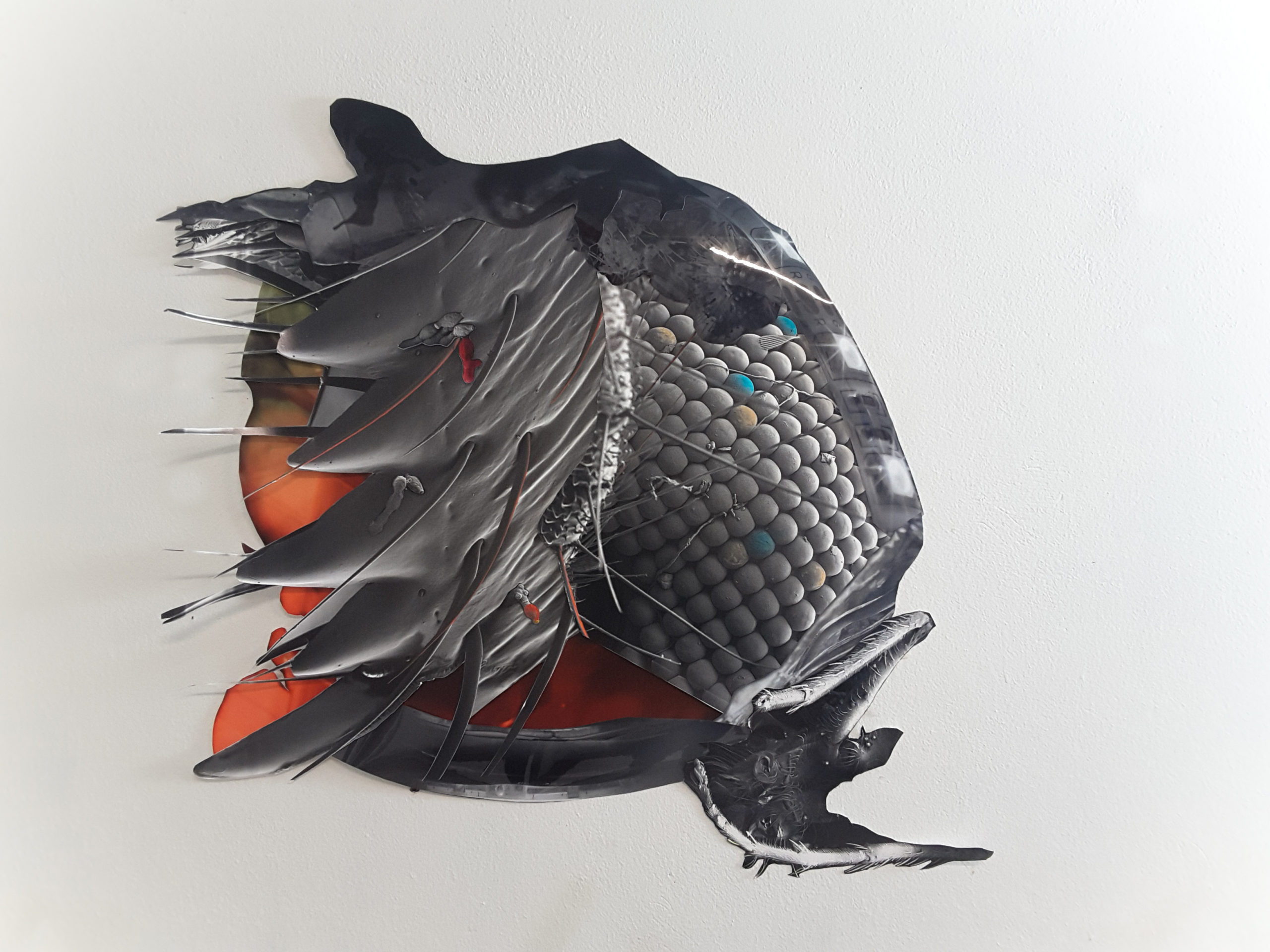 Christelle Mas: Scales
Christelle Mas tekee yhteistyötä Oulu Biocenterin kanssa.
Siellä hänellä on käytössään neljä erilaista 3D-mikroskooppia: pyyhkäisyelektronimikroskooppi, valomikroskooppi, tomografia-mikroskooppi ja mikrotomografia-mikroskooppi. Niillä hän kuvaa näytteitä luonnosta ja hyönteisistä. Kuvien yhdistämisestä syntyvät kollaasihahmot muistuttavat etäisesti eläimiä. Masin teokset viestivät sitä, millä tavalla tiede muokkaa käsityksiämme todellisuudesta. Nykytekniikka asettaa meidät jatkuvaan kuvavirtaan ja suljettuun maailmaan, jonne katse ei ennen päässyt. Teknologisten laitteiden avulla luotu simulaatio asettaa ihmisen fiktiiviseen todellisuuteen. Se tekee ympäristöstämme samalla sekä todellisen että virtuaalisen. Valokuvauksen käytöllä tieteessä on ennen kaikkea voitu korostaa näkyvän suhteellisuutta.
Taiteilijan työskentelyä on tukenut Taiteen edistämiskeskuksen Kohdeapuraha
Christelle Mas cooperates with Oulu Biocenter. At the Biocenter, she uses four different 3D microscopes: a scanning electron microscope, a light microscope, a tomography microscope and a microtomography microscope. Under a microscope, she photographs samples of nature and insects. Collage characters of combined images are slightly reminiscent of animals.
Mas's works convey how science shapes our perceptions of reality. Modern technology subjects us to a continuous stream of images and to a closed world that the eyes have never reached before. A simulation created with technological equipment puts man in fictional reality. It makes our environment both real and virtual simultaneously. The use of photography in science has, above all, been able to emphasize visible relativity.
The artist is supported by a Project Grant from Arts Promotion Centre Finland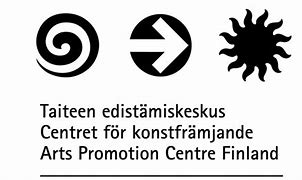 JP Metsävainio, Astronomisia Luontokuvia
Luontokuvaaja J-P Metsävainion valokuvateosten synty vaatii yötaivaan sitkeää, jopa vuosia kestävää kuvaustyötä, ennen kuin valtavat ja etäiset taivaanilmiöt on saatu valotettua lopullisiksi teoksiksi.
Metsävainion käyttää tieteen työmenetelmiä ja välineitä kuvataiteelliseen työhönsä, jossa näkyviin tuotu kosminen energia toimii taiteellisen kerronnan innoittajana. Vaikka itse kuvausprosessi on teknisesti raskas, Metsävainion valokuvat soivat sfäärien musiikkia luonnollisesti ja tekniikan kahleista vapautuneena. Katsojalle avautuu yhä uusia näkymiä ympäröivään todellisuuteen taiteilijan raottaessa salaisuuksien verhoa ympärillämme. Metsävainion teoksia on esitelty ympäri maailmaa ja niitä on museoiden ja
kaupunkien kokoelmissa. Hänen valokuviaan käytetään myös laajasti erilaisissa julkaisuissa sekä tieteellisessä tarkoituksessa. Kuvataiteellisen työn lisäksi Metsävainio on arvostettu astronomisen valokuvauksen kehittäjä ja luennoitsija alan tapahtumissa ja konferensseissa maailmalla.
J-P metsävainio is a Finnish visual artist and an impassionate astronomical photographer. He is using scientific equipments and methods to reveal the nocturnal world of wonders and the revealed cosmic energy works as a tool for his art. Final artworks are free from a burden from the complex technique behind them.The art meets a science in a most beautiful way. Several museums and towns have Metsävainio's art in their collections around the world. He's photographs are used widely in various publications and also in scientificpurposes. Metsävainio has also developed several new techniques for the astronomical photographing and has been a highly valuated speaker in various conferences and happenings around the world.
Taiteilijatapaaminen 
Tervetuloa tapaamaan taiteilija JP Metsävainiota Galleria A2:een ja kuulemaan hänen työstään astrokuvaajana.
Sunnuntaina 20.9.2020  klo 14.