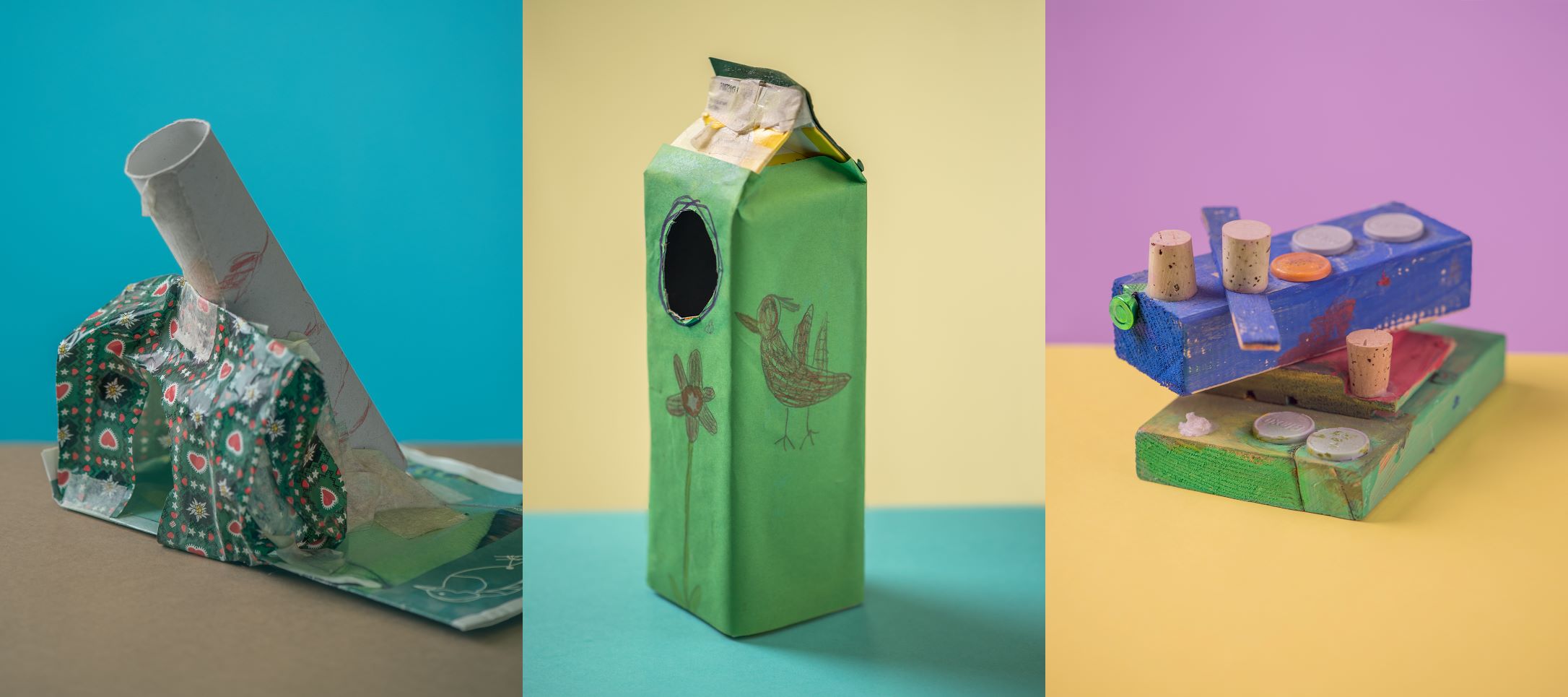 Deemi-näyttelyn nimi viittaa populaatioon sekä yksilön ja yhteisön – alkion ja joukon – väliseen suhteeseen. Näyttely koostuu valokuvasarjoista, joiden aiheena on esimerkiksi lapio, hammasharja, kirja tai jakkara. Näyttelyn teokset esittävät aiheensa suoraan, mutta ne ovat myös vertauskuvia ihmisistä ja ihmisyhteisöistä.
Deemi-näyttely koskettelee ilmiötä, jossa yksittäinen ilmentymä mielletään osaksi laajempaa kokonaisuutta. Usein todellisuus liian runsaslukuisine yksityiskohtineen näyttäytyy kaaoksena ja hallinnan tunne menetetään. Tästä muodostuu tarve yleistää ilmentymiä, yritys luoda järjestystä luokittelemalla asioita. Tämä prosessi harvoin tekee oikeutta yksittäiselle ilmentymälle. Yhteisö ja sen toimivuus on ensisijaista, mutta myös yksilön olemassaolon ainutlaatuisuuden ja ainutkertaisuuden tunnistaminen on tärkeää.
Näyttelyn teosten lähtökohtana on yksinkertaiset, pelkistetyt visuaaliset havainnot. Nämä irralliset kuvalliset ideat on yhdistetty näyttelyn teeman alle yhdeksi kokonaisuudeksi.
Antti Haapio (s. 1964) on tamperelainen valokuvaaja ja valokuvauksen opettaja. Näyttelyä ovat tukeneet Taiteen edistämiskeskuksen ja Suomen kulttuurirahaston Pirkanmaan rahastot.
anttihaapio.com
DEME
The name Deme refers to a population and a relationship of an individual and society. The exhibition consists of a series of photographs with one subject – for example a shovel, a toothbrush, a book or a stool – that is a direct metaphor explaining people and human communities.
In the Deme exhibition a single manifestation is perceived as part of a larger whole. The sense of control is lost inside a chaotic reality composed by far too many details. From this arises the need to generalize manifestations, an attempt to create order by classifying things.The priorities are the community and its functionality, but it is also important to recognize the uniqueness of each individual's existence.
The works presented are based on simple, streamlined visual observations, that have been transformed into a single whole: Deme.
Antti Haapio (b.1964) is a photographer and photography teacher based in Tampere. The exhibition has received the support of the Arts Promotion Centre Finland TAIKE and the Finnish Cultural Foundation Pirkanmaa Fund.
anttihaapio.com