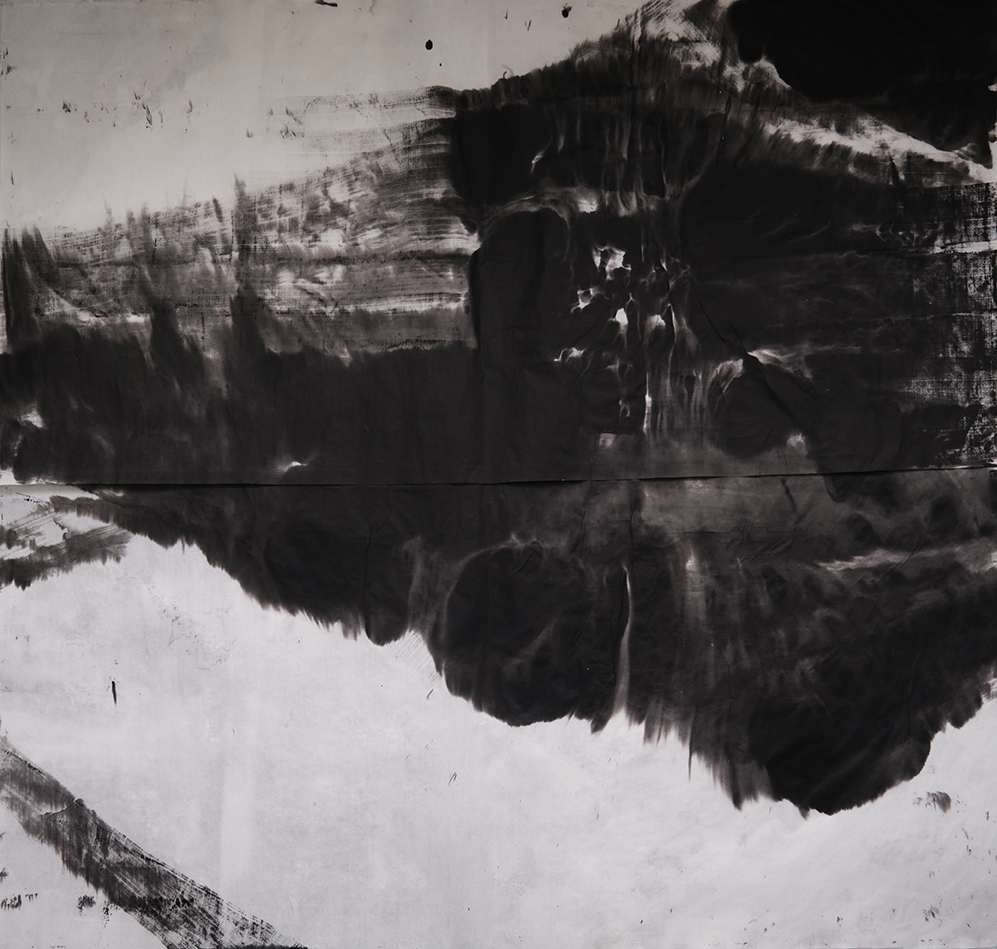 SYVÄ, kalligrafiatussi riisipaperille 134×138 cm, 2021
Photo: Velda Parkkinen, Reetta Sironen
Aino Säävälä on taidemaalari, puutarhuri ja itseoppinut muusikko.
Tässä näyttelyssä on esillä kalligafiatussilla riisipaperille tehtyjä maalauksia. Jäävuoria, aavikkoa ja vuoristoja. Vaikeapääsyisiä maisemia joihin voi kuitenkin eläytyä mielikuvissaan.
Tulos on sekoitus valokuvien ja muissa medioissa näkyneen kuvaston, havainnon, mielikuvituksen ja kenties eräänlaisen geenimuistin heijastumaa.
Tämä prosessi on matkailua ajassa ja tilassa. Jonkinlainen värähtelevä paradoksi.
DEEP
Aino Säävälä is a painter, gardener and self-taught musician.
This exhibition displays paintings executed in calligraphic ink on rice paper. Icebergs, deserts and mountains—inaccessible landscapes that can be however projected in one´s own imagination.
The result is a combination of photographs and other media images and observation, imagination and perhaps some kind of genetic memory.
This process is a journey in time and space—a vibrating paradox.
Näyttelyä on tukenut Taike / The exhibition has been supported by the Arts Promotion Centre Finland.