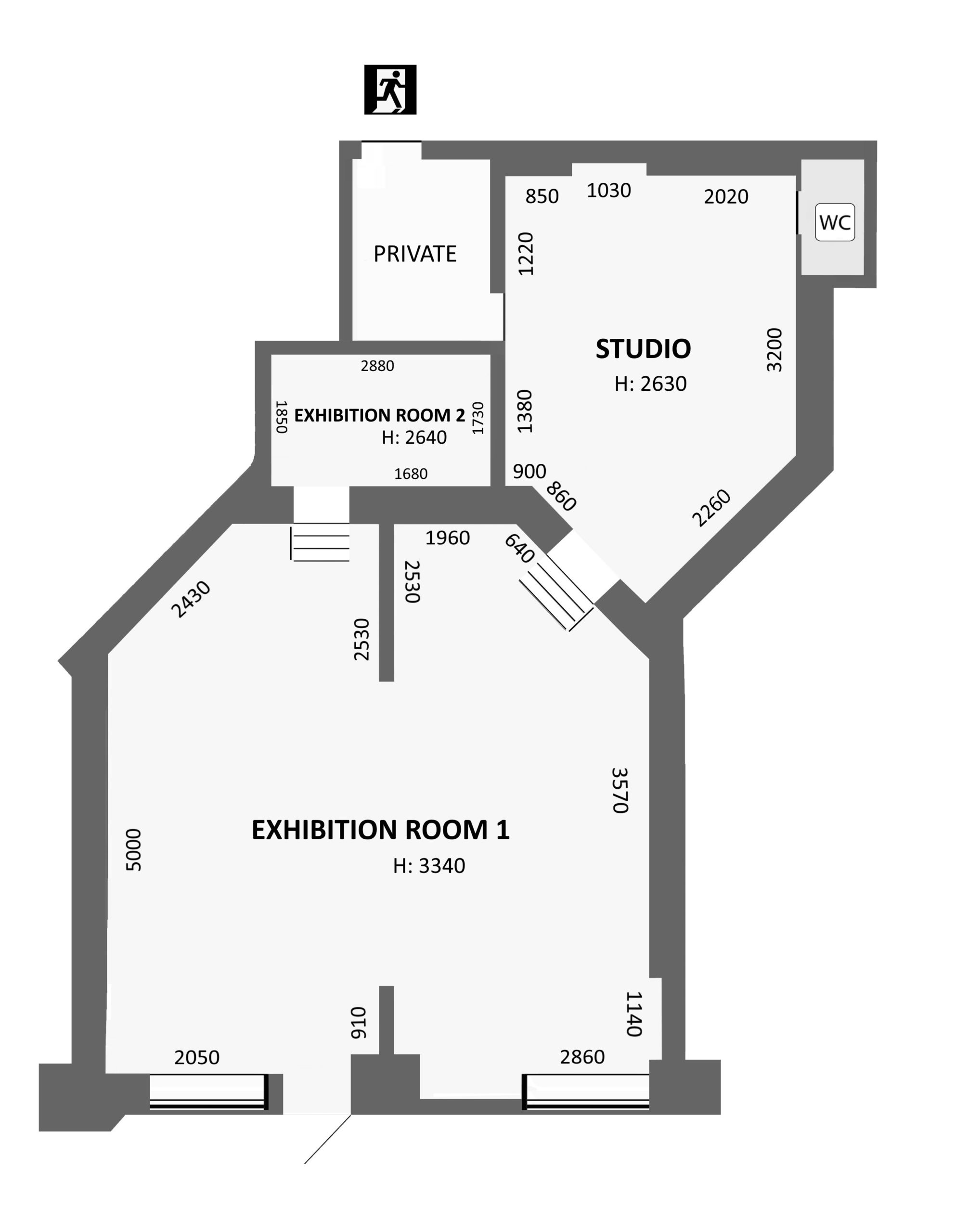 Galleria A2 sijaitsee Helsingin ydinkeskustassa Annankadun ja Uudenmaankadun kulmauksessa, aivan galleria-alueen ytimessä. Päänäyttelyn lisäksi tilassa on studio, joka soveltuu hyvin ääni-, kuva- ja veistostaiteelle. Tila sopii yksityisnäyttelyiden lisäksi tilan jaettavuuden vuoksi hyvin myös ryhmänäyttelyille.
Galleria A2 esittää monipuolisesti nykytaiteen eri muotoja ja pyrkii erityisesti tuomaan esille nuoria taiteen tekijöitä. Gallerian tavoitteena on esittää myös taidekäsityön uusia ja rohkeita esittämistapoja. Gallerian perusti Janne Lappalainen heinäkuussa 2018. Galleria sijaitsi vuosina 2018-20 osoitteessa Kasarmikatu 28.
Galleria A2 is situated in Helsinki City centre at the junction of Annankatu and Uudenmaankatu, right in the middle of the gallery district. In addition to the main exhibition space there is also a studio which is ideal for audio, visual and sculptural presentations. With its modular layout, Galleria A2 is ideal both for one-person and group exhibitions.
Galleria A2 exhibits contemporary art in all its varied appearances and provides a forum for the works of young artists in particular. The gallery also aims to present new and innovative forms of handicraft. Galleria A2 was founded in 2018 by Janne Lappalainen. The gallery was located at Kasarmikatu from 2018 to 2020.