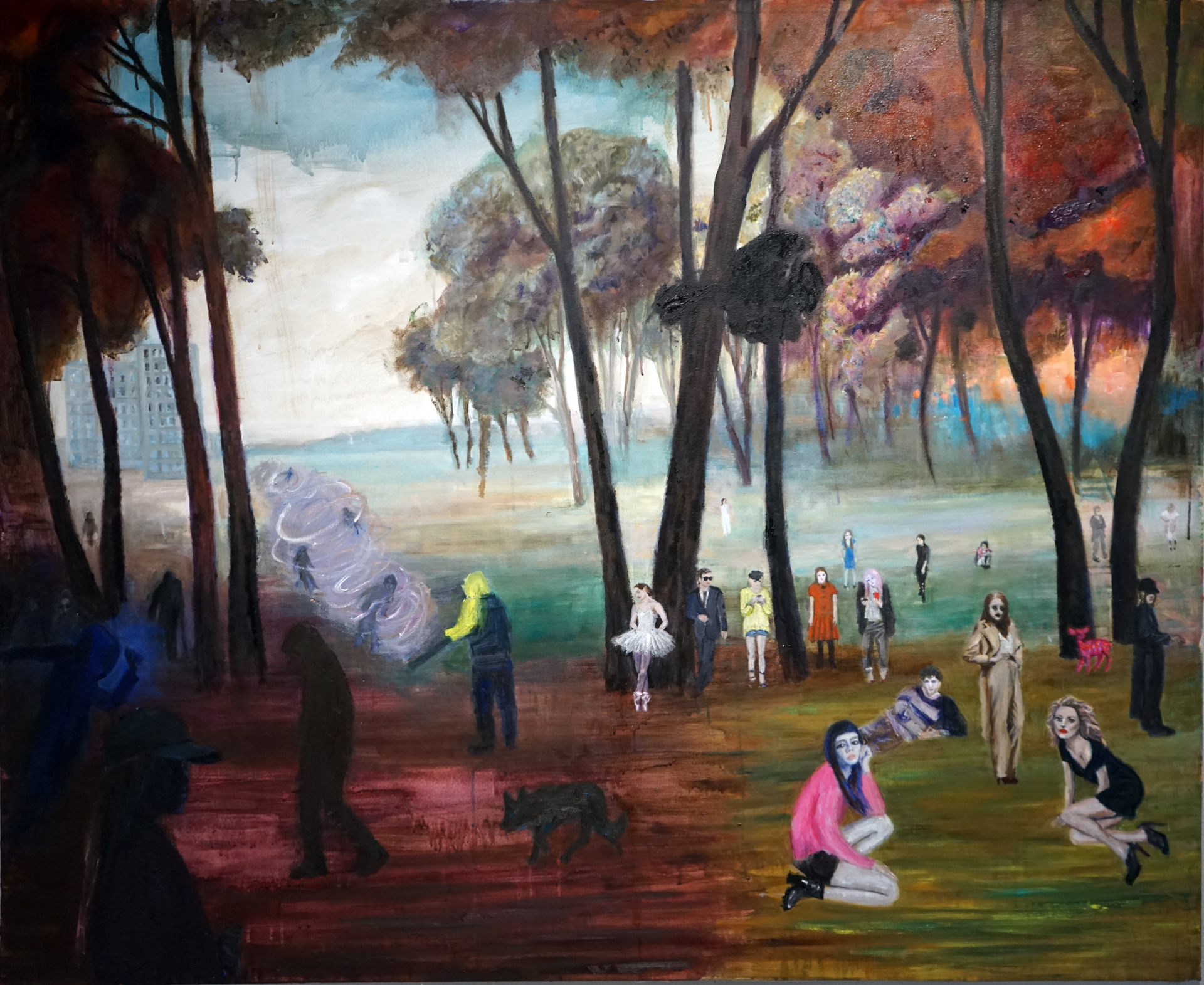 Juh­lat puis­tos­sa, 2019, akryy­li ja öljy kan­kaal­le, 140 x 180 cm
Lop­pu­vat­ko juh­lat?
Mitä Jaa­kob unek­sii?
Onko ran­nal­la tilaa?
Ottaa­ko prin­ses­sa ruusun?
Sulaa­ko Jää­te­lö?
Ult­ra­ma­rii­nia vai kobolt­tia?
Will the par­ty end?
What did Jacob dream?
Is the­re room at the beach?
Will the princess take the rose?
Does ice cream melt?
Ult­ra­ma­ri­ne or cobalt?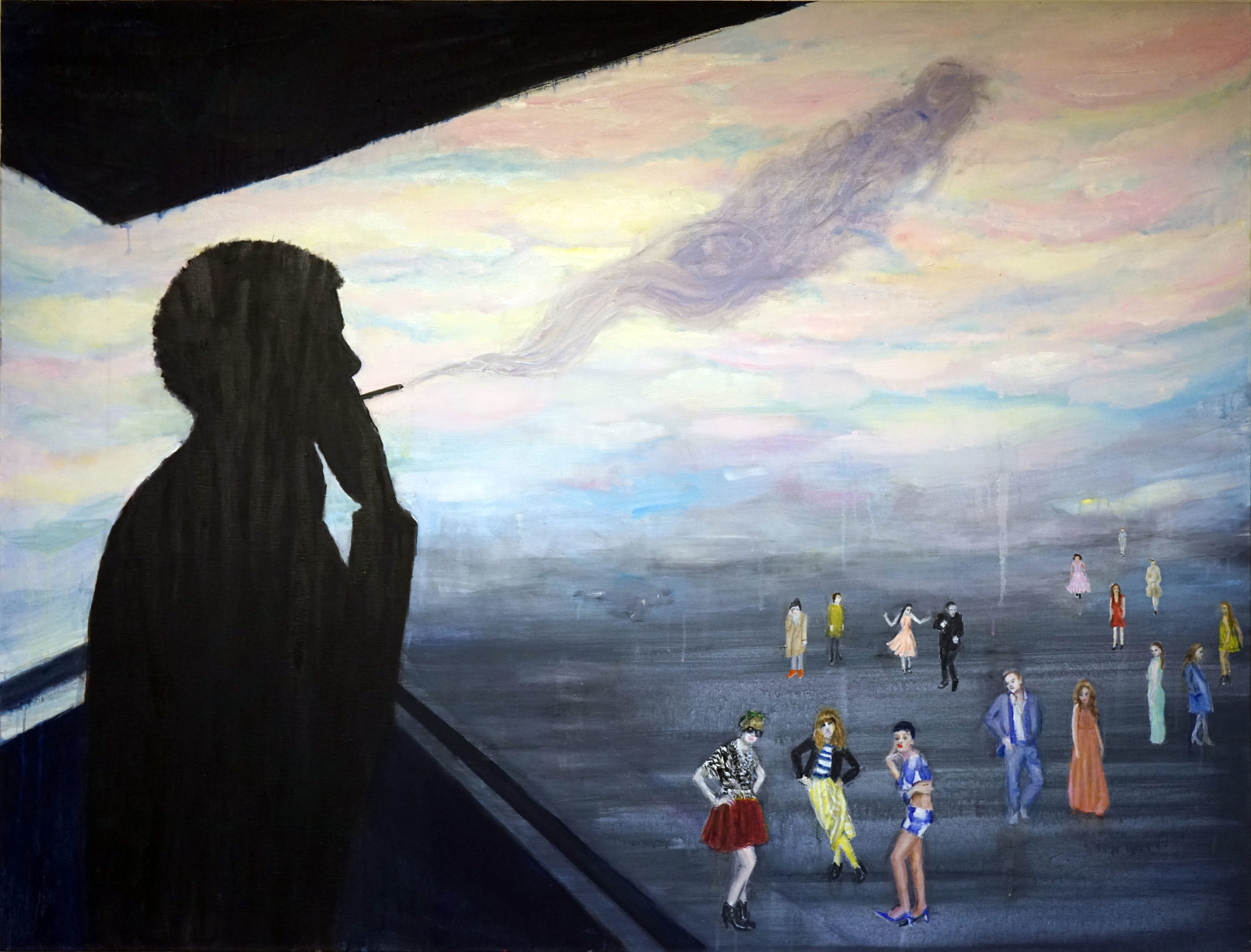 Tupa­kal­la, 2019, 140 x 175 cm, akryy­li ja öljy kan­kaal­le