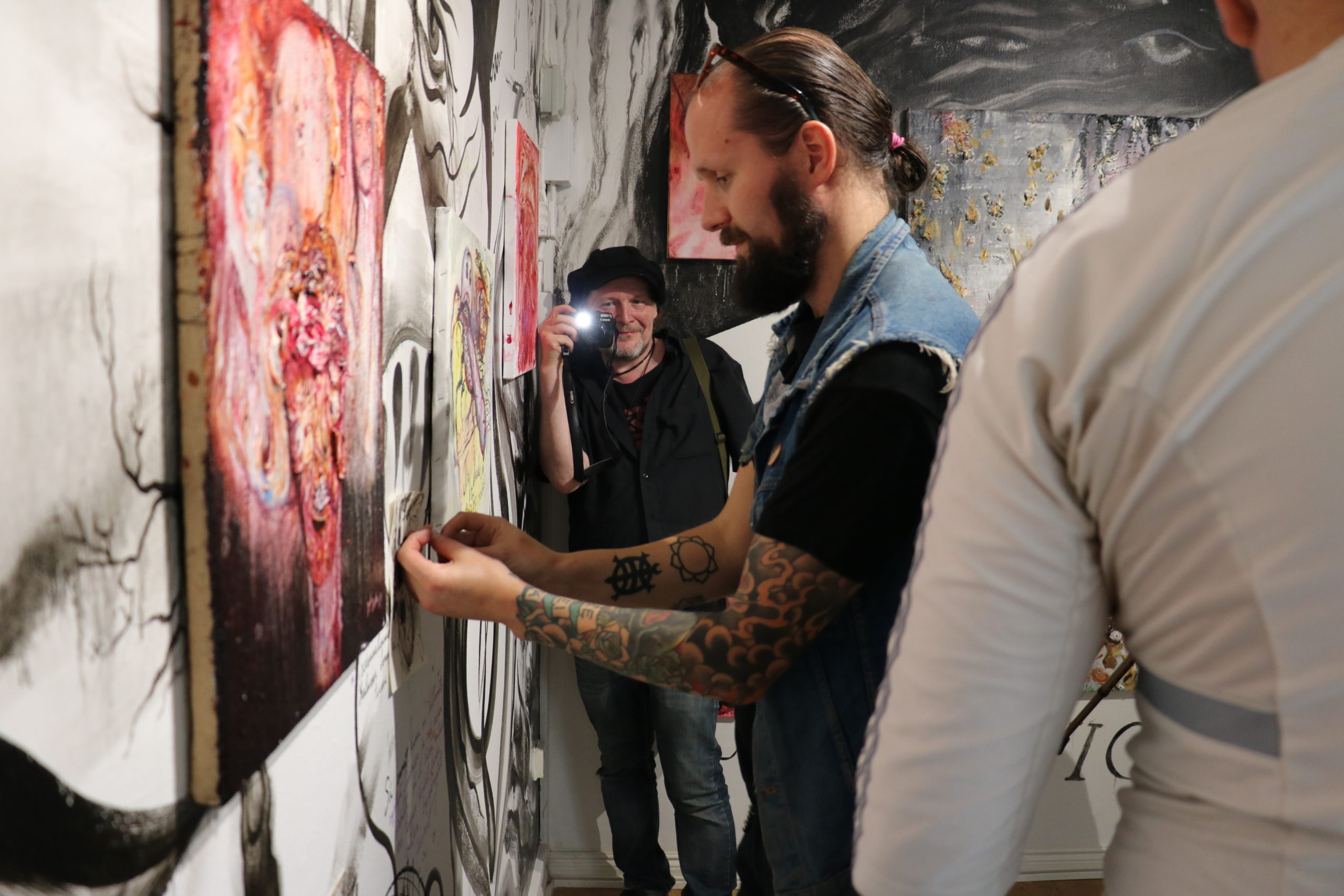 Jyr­ki Riek­ki (s.1976) on val­mis­tu­nut Kuva­tai­dea­ka­te­mias­ta vuon­na 2008. Riek­ki on tai­teen moniot­te­li­ja: kuva­tai­teen lisäk­si hän tekee musiik­kia sekä on esiin­ty­nyt muun muas­sa nykytanssijana.
Hän oli vuon­na 2009 Ars Fen­nica ‑ehdo­kas ja sil­loin hänen tai­det­taan luon­neh­dit­tiin kova­ää­ni­sek­si, ener­gi­sek­si ja raivokkaaksi.
Jyrk­ki Reik­ki (1976) gra­dua­ted from Hel­sin­ki Aca­de­my of Fine Arts in 2008. Reik­ki is a mul­ti­discipli­na­ry artist: in addi­tion to visual arts, he is a musician and modern dance performer.
When he was nomi­ta­ted for the 2009 Ars Fen­nica award, his art was desc­ri­bed as 'loud, ener­ge­tic and angry.'