14.11.–2.12.2018
Ali­na Orav: The artworks for the cur­rent exhi­bi­tion have been done during the recent months whi­le car­rying out a ritual of living in soli­tu­de in a count­ry­si­de house built by my grand­fat­her. He decea­sed two years ago. I have been absent from the place for over a deca­de and have recent­ly trans­for­med his stu­dio space into mine.
All the sur­faces emplo­yed for crea­ting the artworks were found in the aban­do­ned place. The tan­gible fur­ni­tu­re pieces which have been used in a house­hold exhi­bit memo­ry by their pre­sence.
The com­bi­na­tion of the robust phy­sica­li­ty of the objects pain­ted on and the fra­gi­le depic­ted con­tent illustra­te the sym­bio­sis between the phy­sical and the imma­te­rial, the embo­di­ment and the incor­po­real. The dis­tant metap­hy­sical landsca­pes pain­ted on the objects are ins­pi­red by the sur­roun­ding natu­re and com­bi­ned with phi­lo­sop­hical ideas, per­so­nal expe­riences, seen dreams and visions.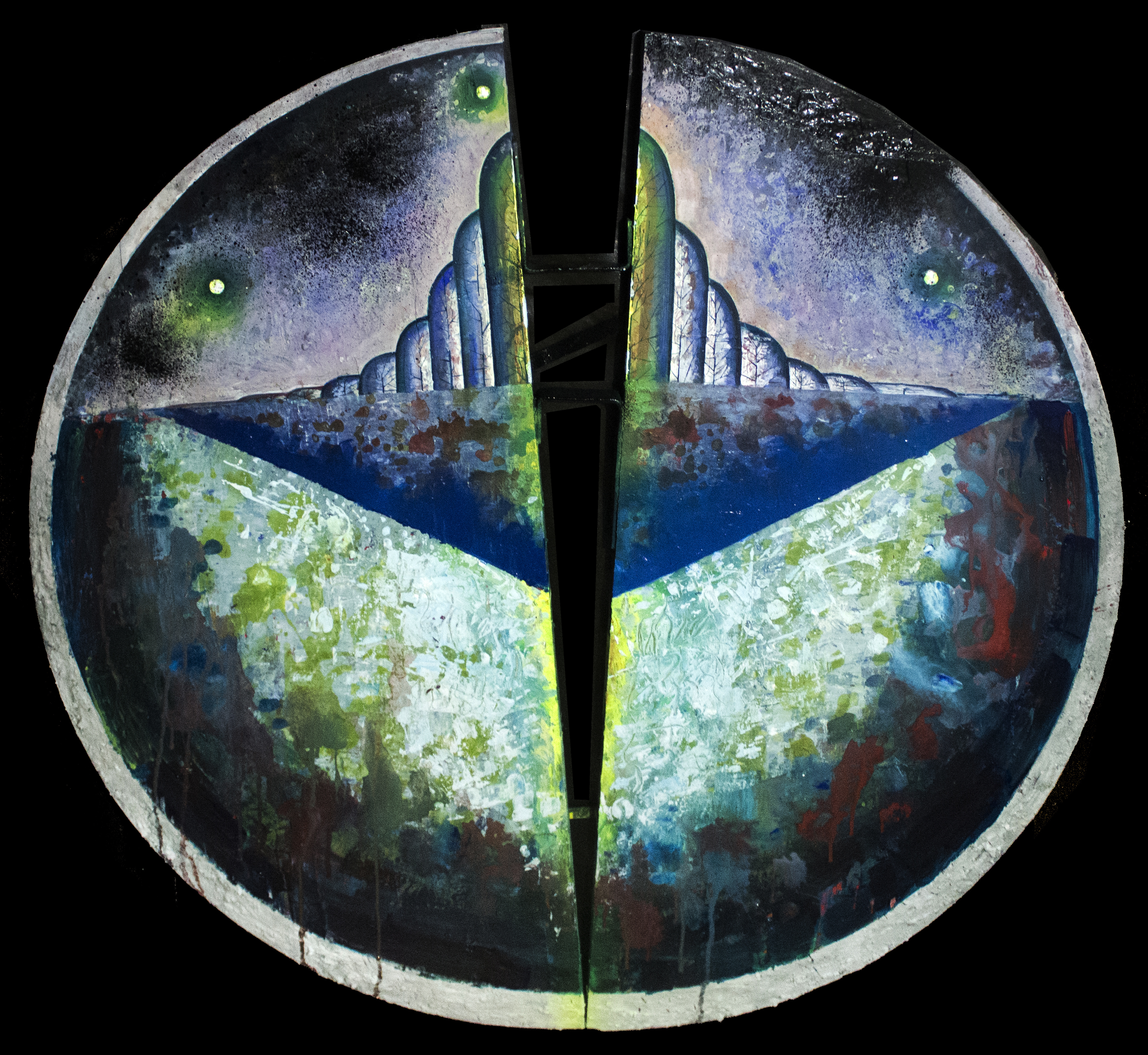 The Forest, oil and acry­lic on wood, 2018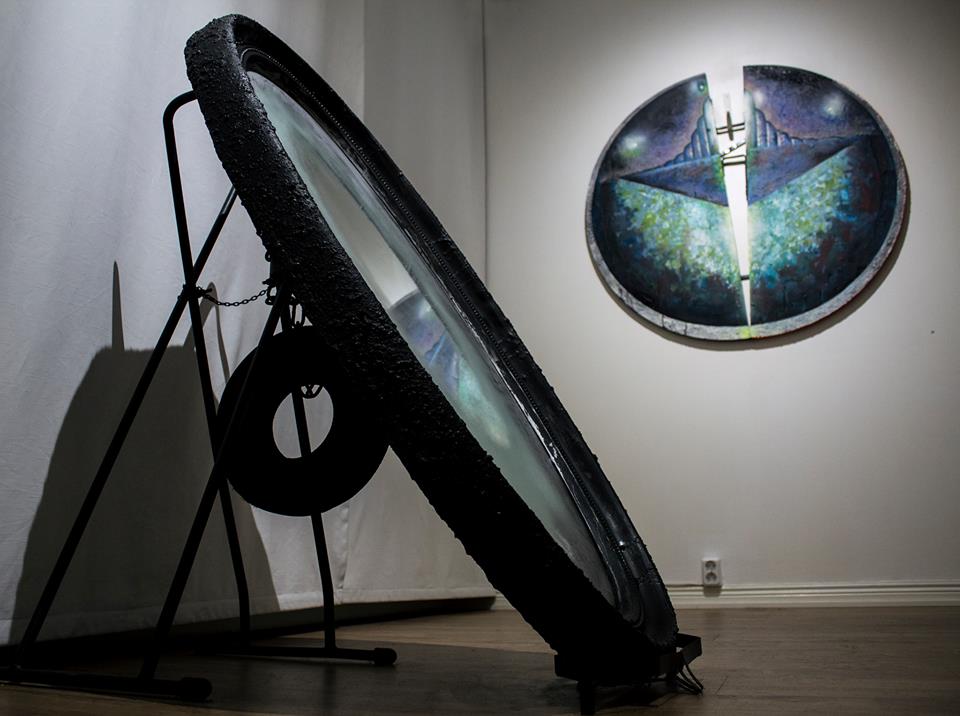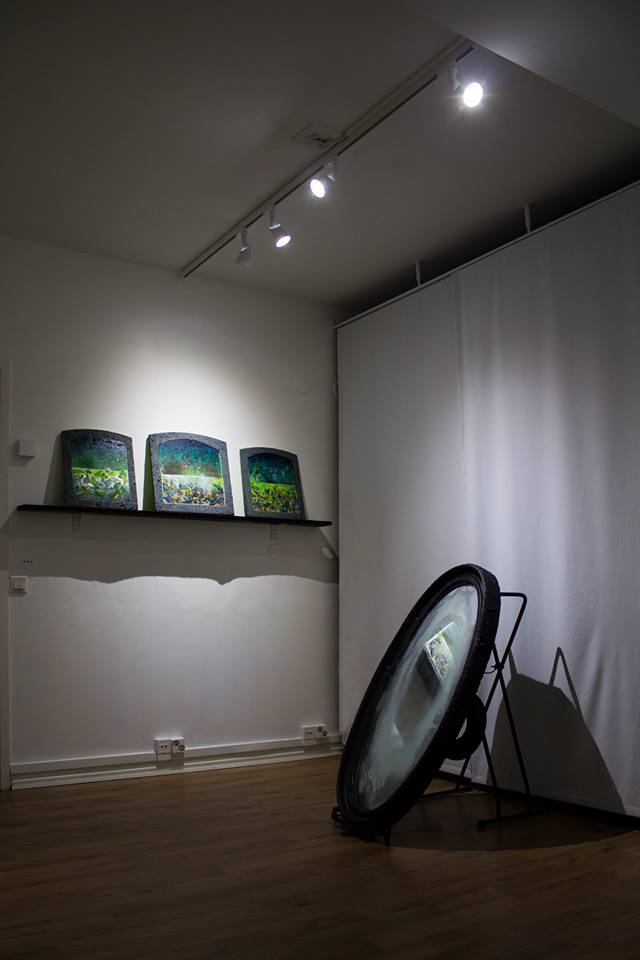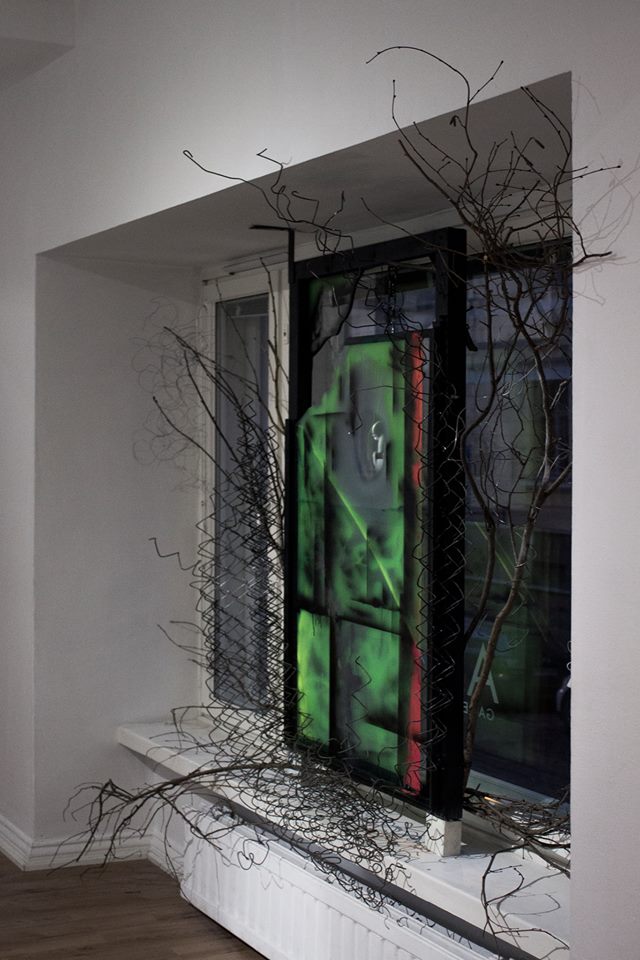 The Lock, mixed media, 173 x 230 x 45 cm, 2018